GENEOLOGY RESOURCES
Today In History
On 1/23 in:
1976 - Death of Paul Robeson
1977 - First televised showing of "Roots"

Helpful Sites to Learn Your History
The sites listed here are included for both your informational and educational assistance.
Our Selected Loved One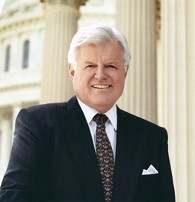 Ted Kennedy
Born:Mon Feb 22, 1932
Boston, MA
Death:Tue Aug 25, 2009
Hyannis Port, MA
Wise Words
Mistakes are a fact of life. It is the response to the error that counts.
Nikki Giovanni