GENEOLOGY RESOURCES
Today In History
On 9/28 in:
1895 - National Baptist Convention organized.

Helpful Sites to Learn Your History
The sites listed here are included for both your informational and educational assistance.
Our Selected Loved One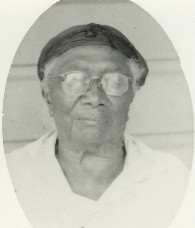 Corene Dancy
Born:Mon Nov 10, 1890
Perry, AL
Death:Wed Apr 08, 1981
Birmingham, AL
Favorite Saying
Use good table manners. You never know where you're going in the future.
Favorite Quotation
"A fool and his money are soon to part."

By: Scripture
Wise Words
Nothing pains some people more than having to think.
Rev. Martin Luther King, Jr