GENEOLOGY RESOURCES
Today In History
On 3/4 in:

Helpful Sites to Learn Your History
The sites listed here are included for both your informational and educational assistance.
Our Selected Loved One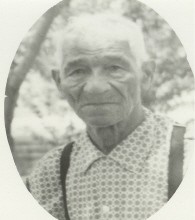 Robert Dancy
Born:Fri May 05, 1882
Panola, AL
Death:Tue Apr 11, 1967
Birmingham, AL
Favorite Saying
I don't remember a favorite saying. However, he loved to talk about baseball, particularly, the Dodgers. Once he told me the story of a scout for a professional team that came to look at one ball player and instead saw and signed Willie Mays.
Wise Words
The question is not whether we can afford to invest in every child; it is whether we can afford not to
Marian Wright Edelman