How To Reach Us
Today In History
On 10/21 in:
1872 - John H. Conyers becomes first Black U S Naval Academy cadet

We Value Your Input
USPS Mailing Address
Passed Faces

,


By Telephone
Tel:


By Email
General Information: info@passedfaces.com


Our Selected Loved One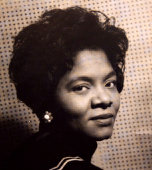 Pauline Hudson Barge
Born:Fri Jul 18, 1924
Selma, AL
Death:Sun Aug 20, 2006
Newport, RI
Wise Words
It doesn't matter who you are or where you come from. The ability to triumph begins with you. Always.
Oprah Winfrey