Welcome To Passed Faces
Today In History
On 7/7 in:
1969 - Charles Evers takes oath as mayor of Fayette, MS to become 1st black mayor since Reconstruction
1856 - Mary Coombs purchases tract of land on corner of Wheat and Peachtree Streets in Atlanta to become 1st black property owner in GA


Welcome to the place where we celebrate the lives of loved ones. This is a location where you can create a permanent record that tells the story of someone you cared about who has passed on. This is one of the most important sites on the internet, dedicated to recording the story of ordinary lives. We believe:
All life is sacred. No one is unimportant.
All lives are worth remembering and celebrating
There are heroic elements in all lives.
Their story should be told and preserved forever.
So, help us build this site and join Passedfaces.com. Membership is free until November 10, 2008. After that time, our only fee ever will be a onetime charge of $29.99.
Our Selected Loved One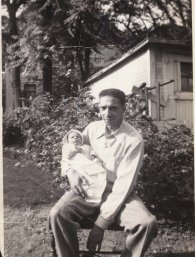 Charles Wilson
Born:Fri Jun 11, 1920
Cleveland, OH
Death:Fri Oct 09, 1992
Cleveland, OH
Favorite Quotation
No matter how high I get, I'll still be looking up to you

By: Bobby Womack
Wise Words
We are not makers of history. We are made by history.
Martin Luther King, Jr