How to Join Our Community
Today In History
On 10/20 in:
1898 - The first African American-owned insurance company, North Carolina Mutual Life Insurance Company, founded


Membership at passedfaces.com is by subscription only, with a one-time fee of $29.99.

Please provide the information requested below. Once your membership has been approved, we will forward, by email, your username and password.
Our Selected Loved One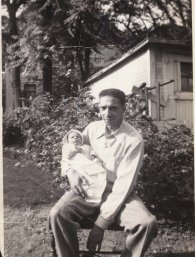 Charles Wilson
Born:Fri Jun 11, 1920
Cleveland, OH
Death:Fri Oct 09, 1992
Cleveland, OH
Favorite Quotation
No matter how high I get, I'll still be looking up to you

By: Bobby Womack
Wise Words
We have a powerful potential in our youth, and we must have the courage to change old ideas and practices so that we may direct their power toward good ends
Mary MacLeod Bethune