How to Join Our Community
Today In History
On 10/28 in:
1914 - Omega Psi Phi fraternity founded at Howard University by Frank Coleman, Oscar J Cooper and Edgar A Love


Membership at passedfaces.com is by subscription only, with a one-time fee of $29.99.

Please provide the information requested below. Once your membership has been approved, we will forward, by email, your username and password.
Our Selected Loved One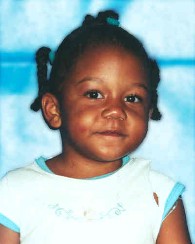 Rilya Wilson
Born:Sun Sep 29, 1996
Miami, FL
Death:Thu Jan 18, 2001
Miami, FL
Favorite Saying
I will never know what her favorite sayings were because she was taken from us
Wise Words
There will always be men struggling to change, and there will always be those who are controlled by the past
Ernest J. Gaines