How to Join Our Community
Today In History
On 2/17 in:
1973 - The Navy frigate USS Jesse L. Brown was commissioned. The ship was named for Ensign Jesse L. Brown, the first African American naval aviator killed in combat over Korea


Membership at passedfaces.com is by subscription only, with a one-time fee of $29.99.

Please provide the information requested below. Once your membership has been approved, we will forward, by email, your username and password.
Our Selected Loved One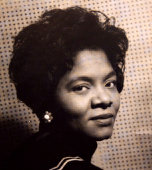 Pauline Hudson Barge
Born:Fri Jul 18, 1924
Selma, AL
Death:Sun Aug 20, 2006
Newport, RI
Wise Words
Mere access to the courthouse doors does not by itself assure a proper functioning of the adversary process.
Thurgood Marshall