How to Join Our Community
Today In History
On 5/28 in:
1986 - Matthew Henson honored on US postage stamp. 1st man to visit North Pole


Membership at passedfaces.com is by subscription only, with a one-time fee of $29.99.

Please provide the information requested below. Once your membership has been approved, we will forward, by email, your username and password.
Our Selected Loved One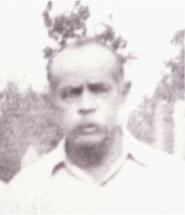 Jeff Barge
Born:Tue Apr 12, 1870
Snow Hill, AL
Death:Tue Mar 12, 1946
Dallas, AL
Wise Words
As we let our own light shine, we unconsciously give other people permission to do the same. As we're liberated from our own fear our presence liberates others.
Nelson Mandela