How to Join Our Community
Today In History
On 4/6 in:
1846 - Dred Scott and his wife Harriet filed suit against Irene Emerson for their freedom


Membership at passedfaces.com is by subscription only, with a one-time fee of $29.99.

Please provide the information requested below. Once your membership has been approved, we will forward, by email, your username and password.
Our Selected Loved One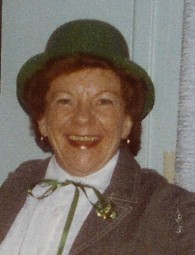 Audrey Jennewein-Rizzuti
Born:Sat Feb 18, 1928
St. Louis, MO
Death:Sat Jun 22, 2002
St. Louis, MO
Wise Words
Success doesn't come to you…you go to it
Marva Collins