SEARCH OUR SITE
Today In History
On 9/22 in:
1950 - Ralph J. Bunche awarded Nobel Peace Prize

Find a Loved One
Enter your search parameters to attempt to locate a match.
Simple Search
Search by first and last name, and city/state where the person was born.
Advanced Search
Our advanced search process is a "Soundex" based search. Enter only the persons last name (or closest spelling) and their place of birth (closest spelling of city).
Our Selected Loved One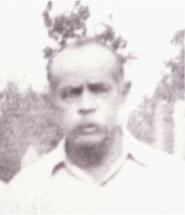 Jeff Barge
Born:Tue Apr 12, 1870
Snow Hill, AL
Death:Tue Mar 12, 1946
Dallas, AL
Wise Words
A community is democratic only when the humblest and weakest person can enjoy the highest civil, economic, and social rights that the biggest and most powerful possess.
A Phillip Randolph