SEARCH OUR SITE
Today In History
On 9/26 in:
1962 - A. Leon Higginbotham, Jr., becomes the first African American member of the Federal Trade Commission. He was also appointed a federal district judge and U.S. Circuit Judge of the Third Circuit

Find a Loved One
Enter your search parameters to attempt to locate a match.
Simple Search
Search by first and last name, and city/state where the person was born.
Advanced Search
Our advanced search process is a "Soundex" based search. Enter only the persons last name (or closest spelling) and their place of birth (closest spelling of city).
Our Selected Loved One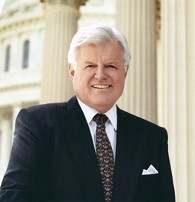 Ted Kennedy
Born:Mon Feb 22, 1932
Boston, MA
Death:Tue Aug 25, 2009
Hyannis Port, MA
Wise Words
Freedom is an internal achievement rather than an external adjustment.
Adam Clayton Powell