SEARCH OUR SITE
Today In History
On 5/6 in:
1787 - 1st African American Masonic Lodge in U.S. is formed

Find a Loved One
Enter your search parameters to attempt to locate a match.
Simple Search
Search by first and last name, and city/state where the person was born.
Advanced Search
Our advanced search process is a "Soundex" based search. Enter only the persons last name (or closest spelling) and their place of birth (closest spelling of city).
Our Selected Loved One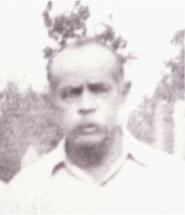 Jeff Barge
Born:Tue Apr 12, 1870
Snow Hill, AL
Death:Tue Mar 12, 1946
Dallas, AL
Wise Words
...but now the time has come for man to experiment with nonviolence in all areas of human conflict, and that means nonviolence on an international scale.
Martin Luther King, Jr.