SEARCH OUR SITE
Today In History
On 9/19 in:
1893 - Elbert R. Robinson patents electric highway trolley

Find a Loved One
Enter your search parameters to attempt to locate a match.
Simple Search
Search by first and last name, and city/state where the person was born.
Advanced Search
Our advanced search process is a "Soundex" based search. Enter only the persons last name (or closest spelling) and their place of birth (closest spelling of city).
Our Selected Loved One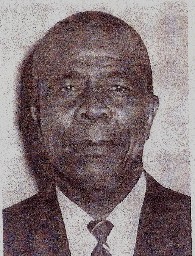 Henry Cooper, Jr.
Born:Tue Feb 06, 1900
Montgomery, AL
Death:Wed May 18, 1966
Birmingham, AL
Wise Words
I live in racist America and I'm uneducated, yet a lot of people love me and like what I do, and I can make a living from it. You can't do much better than that.
Richard Pryor