SEARCH OUR SITE
Today In History
On 9/23 in:
1979 - Lou Brock stole a record of 935th bases and became the all-time major league record holder.

Find a Loved One
Enter your search parameters to attempt to locate a match.
Simple Search
Search by first and last name, and city/state where the person was born.
Advanced Search
Our advanced search process is a "Soundex" based search. Enter only the persons last name (or closest spelling) and their place of birth (closest spelling of city).
Our Selected Loved One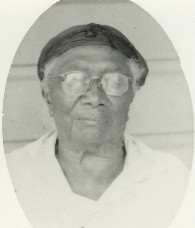 Corene Dancy
Born:Mon Nov 10, 1890
Perry, AL
Death:Wed Apr 08, 1981
Birmingham, AL
Favorite Saying
Use good table manners. You never know where you're going in the future.
Favorite Quotation
"A fool and his money are soon to part."

By: Scripture
Wise Words
Freedom is never given; it is won
A Phillip Randolph