Welcome To Passed Faces
Today In History
On 9/29 in:
1942 - First Black captain of a US merchant ship, Hugh Mulzac, launches with the Booker T Washington
1979 - Sir William Arthur Lewis, Professor of Economics Princeton University, became the first black to receive the Nobel Prize in Economics
1980 - Schomburg Center for Research in Black Culture opens new building on Lenox Avenue in Harlem, NYC


Welcome to the place where we celebrate the lives of loved ones. This is a location where you can create a permanent record that tells the story of someone you cared about who has passed on. This is one of the most important sites on the internet, dedicated to recording the story of ordinary lives. We believe:
All life is sacred. No one is unimportant.
All lives are worth remembering and celebrating
There are heroic elements in all lives.
Their story should be told and preserved forever.
So, help us build this site and join Passedfaces.com. Membership is free until November 10, 2008. After that time, our only fee ever will be a onetime charge of $29.99.
Our Selected Loved One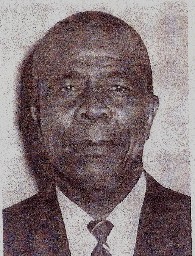 Henry Cooper, Jr.
Born:Tue Feb 06, 1900
Montgomery, AL
Death:Wed May 18, 1966
Birmingham, AL
Wise Words
The talk of winning our share is not the easy one of disengagement and flight, but the hard one of work, of short as well as long jumps, of disappointments, and of sweet success
Roy Wilkins