Welcome To Passed Faces
Today In History
On 11/13 in:
1839 - Liberty Party, first anti-slavery political party, organized at Warsaw, NY
1894 - A.C. Richardson patents the casket lowering device
1913 - Daniel Hale Williams becomes first black elected to American College of Surgeons. Was also first person to perform open heart surgery
1940 - Supreme Court ruled in Hansberry v. Lee that whites can't bar African Americans from white neighborhoods


Welcome to the place where we celebrate the lives of loved ones. This is a location where you can create a permanent record that tells the story of someone you cared about who has passed on. This is one of the most important sites on the internet, dedicated to recording the story of ordinary lives. We believe:
All life is sacred. No one is unimportant.
All lives are worth remembering and celebrating
There are heroic elements in all lives.
Their story should be told and preserved forever.
So, help us build this site and join Passedfaces.com. Membership is free until November 10, 2008. After that time, our only fee ever will be a onetime charge of $29.99.
Our Selected Loved One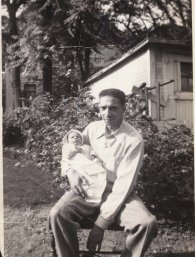 Charles Wilson
Born:Fri Jun 11, 1920
Cleveland, OH
Death:Fri Oct 09, 1992
Cleveland, OH
Favorite Quotation
No matter how high I get, I'll still be looking up to you

By: Bobby Womack
Wise Words
I don't know the key to success, but the key to failure is trying to please everybody.
Bill Cosby