SEARCH OUR SITE
Today In History
On 6/7 in:
1987 - Lloyd Richards wins a Tony as best director for the August Wilson play Fences. The play also wins Tonys for best play, best performance by an actor, and best performance by a featured actress

Find a Loved One
Enter your search parameters to attempt to locate a match.
Simple Search
Search by first and last name, and city/state where the person was born.
Advanced Search
Our advanced search process is a "Soundex" based search. Enter only the persons last name (or closest spelling) and their place of birth (closest spelling of city).
Our Selected Loved One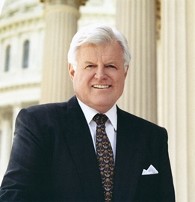 Ted Kennedy
Born:Mon Feb 22, 1932
Boston, MA
Death:Tue Aug 25, 2009
Hyannis Port, MA
Wise Words
Champions aren't made in gyms. Champions are made from something they have deep inside them--a desire, a dream, a vision. They have to have last-minute stamina, they have to be a little faster, they have to have the skill, and the will. But the will must be stronger than the skill
Muhammad Ali