How to Join Our Community
Today In History
On 7/5 in:
1975 - Arthur Ashe makes history by becoming the first African American male to win the men's single title at Wimbledon


Membership at passedfaces.com is by subscription only, with a one-time fee of $29.99.

Please provide the information requested below. Once your membership has been approved, we will forward, by email, your username and password.
Our Selected Loved One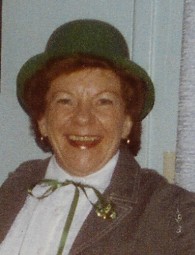 Audrey Jennewein-Rizzuti
Born:Sat Feb 18, 1928
St. Louis, MO
Death:Sat Jun 22, 2002
St. Louis, MO
Wise Words
You, my children of battle, are your heroes. You must invent your own games and teach us old ones how to play
Nikki Giovanni